EXECUTIVE DIRECTOR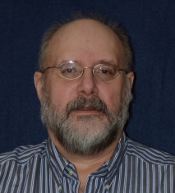 Craig Evans – Craig graduated from Buena Vista University in 1976 with a BA in Psychology and Sociology. He worked for six months at the State Mental Health Institute in Cherokee. In July of 1977 he accepted a position as a Probation/Parole Officer with the Second Judicial District Department of Correctional Services.
Craig worked for thirty three years with DCS holding several positions before retiring. He was the Ames Area Office Probation/Parole Supervisor for approximately 12 years. Craig also was a District Treatment Supervisor for ten years. He was a certified trainer and facilitator for a variety of evidenced based treatment programs. These programs included Batterers Education Program (BEP), Controlling Your Anger and Learning to Manage It (CALM), Motivational Interviewing, Comprehensive Aftercare Program (CAP), Sex Offender Treatment Program (SOTP), Thinking For Change (TFC), Parenting, Strategies for Self-Improvement and Change (SSC).
After retiring from DCS Craig accepted a part time position as a probation officer with the Center for Creative Justice in 2010. In July of 2016 Craig accepted the position of Executive Director at CCJ and returned to work full time.