EXECUTIVE DIRECTOR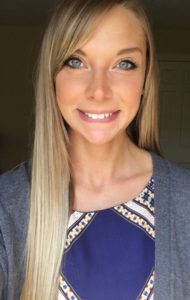 Taylor Schram – Taylor graduated from Iowa State University with a degree in Human Services in 2015. After graduation she worked for six months at Optimae Life Services as a Service Coordinator in a residential care facility. In September of 2015 she accepted the position of Office Manager at the Center for Creative Justice. She also carried a partial caseload of probation clients.
On March 1, 2017 Taylor was promoted to Probation Officer. Taylor supervised the mental health caseload as well as some general cases in this position.
On August 1, 2019 Taylor was promoted to Executive Director.  Taylor continues to supervise probation clients who are experiencing mental health issues.